Press room
Lidango exhibits at dmexco 2013
19 - 20 September, 2013 Cologne, Germany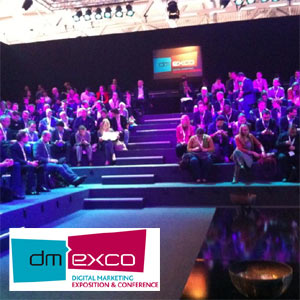 Lidango, a global lead generation network, exhibited at this year's cutting-edge international marketing exposition and conference - dmexco 2013.
The dmexco Conference prides itself on attracting top-notch lecturers, and the brightest minds shaping the industry trends were there to present their views on today's pressing technological issues in five program formats. Outstanding professionals showcased new potential for online advertising in a series of presentations with an approximate overall duration of more than 200 hours.
In recent years, online marketing has been acknowledged to have infinite potential for success. One of the marketers' main challenges has been to draw the line between media hype and measurable profits. Factors such as the financial crisis and the advancement of the digital economy have led corporate management to meticulously examine how they spend their marketing funds.
A preoccupation with return on investment was obvious throughout dmexco 2013, which featured 600 business representatives who were keen to display their technological innovations, marketing solutions and unconventional services to the value-seeking audience. Lidango, together with some of the industry's pioneers, including Adobe, AppNexus, Procter & Gamble and AT Internet, showcased methods of gauging the ROI of their practices in real time.